At Saudi Greenhouses Management and Agri. Marketing Co. we stand for quality and sustainability. Saudi Greenhouses Management and Agri. Marketing Co. has been known for its dedication towards food safety and bio control programs that drive the engine of the almost 75 ha of greenhouses under its management. Furthermore, the company develops environmentally responsible agricultural projects, provides agro-support services and renders technical advice, all with a focus on quality and sustainability.
We seek to build long-lasting relationships with our customers and other stakeholders, including leading retailers, governments, banks, and different institutional and private sector markets. Meeting and exceeding our Saudi and many international customers' and stakeholders' expectations is for us a must.

We See consumers able to experience and enjoy a variety of fresh and tasting vegetables.

We See a healthy protected cultivation sector delivering added value in close harmony.

We See new ideas, new initiatives, new projects, new relations to build together.

We will commit and act to make a difference by putting to work our core competences, knowledge, experience, expertise and network to contribute to the realisation of what We See.
Key values
Producing honest, safe and tasting food

Trust; continuity, reliability and transparency

Together we thrive; a partner approach with our clients and other stakeholders

Innovation and customisation to deliver solutions that work

Social responsibility; ethics and integrity prevail in all we do

Environmental concern and sustainable management practices
MEET THE TEAM
Our precious team of esteemed industry leaders maintain the highest degree of professionalism and ethics in supporting you to meet your objectives.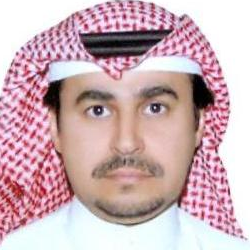 Eng. Mohammed Al-Rasheed
Chairman, CEO
Eng. Alrasheed graduated from the University of Portland in 1986. Eng. Alrasheed has some 30 years of experience in greenhouse management. He started his work with a greenhouse management company ALICO from 1986-1990, after which he worked with Dutch greenhouse management company HORTACO from 1990-1993. In 1993 Eng. Alrasheed started AlRasheed Greenhouses Company, managing 8 hectares of glass greenhouse in Tabuk, Saudi Arabia when he built to its current 75 ha of glass greenhouses. Eng. Alrasheed is active in the agribusiness all over the world and participated in many international seminars and workshops. He is well known for organising conferences and professional events for the agricultural sector in Saudi Arabia and the GCC.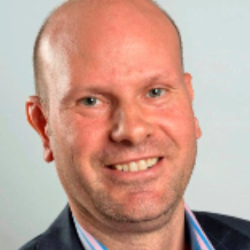 ing. Maarten J. Smit, M.Sc.
Strategic Business Associate
Mr. Smit is an international marketing advisor and business development coach with some 20 years of experience in international project development, strategic and horticultural marketing, sector analysis, chain management & vertical partnerships, organisational strengthening, and regional development programs. He obtained his Master's degree in International Agricultural Production and Marketing Management after which he initiated and managed projects in countries, such as Moldova, Serbia, Croatia, Russia, China, Eritrea, Indonesia, Saudi Arabia and the United Arab Emirates. In 2010 Mr. Smit established GMBS Business Support to advice, train and coach private sector companies and governments in initiating and supporting international strategic marketing and organizational alignment trajectories.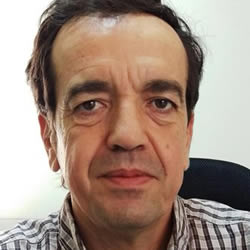 Sergio Nicolau, M.Sc.
General Manager
Mr. Nicolau graduated from Nottingham University in Agricultural Sciences in 1989 following which he obtained a Master's degree in Tropical Agricultural Development with particular emphasis on Agriculture economics and planning.
Since 1994, Mr. Nicolau has been involved in fruit and horticultural projects and developed a strong background as general manager successfully running large agricultural projects across the globe, operating under challenging environments with different cultures in Europe, Africa and the Middle East.
As general manager of Saudi Greenhouses Management and Agri-Marketing Co., Mr. Nicolau is responsible for the management and development of the company's operations in Saudi Arabia. In Mr. Nicolau's belief, efficient and transparent operations carried by a well-motivated team, are the key to sustainable growth of business and enhanced customer relationships.
Executive officers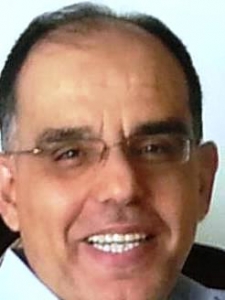 Khaled Al Qawas
Business Development Manager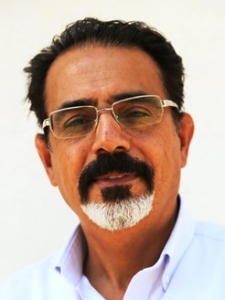 Abdulnasser Hammodeh
Technical Operations Manager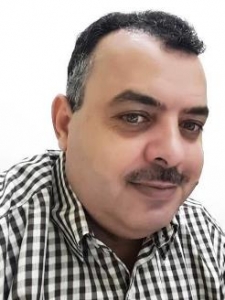 Maktoob Rasheed
Financial Manager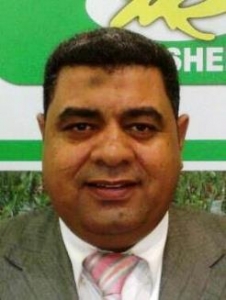 Nasser Rashed
Sales Executive
OUR PARTNERS
On a project-by-project basis Saudi Greenhouses Management & Agri Marketing Co. can rely on its international partners, whether it is to develop new high-tech greenhouse projects, conduct sector related studies, market surveys or feasibility studies, or otherwise take on multidisciplinary projects. Please find our partners listed below.
Please select the relevant partner name for more details.
LOCATIONS
Our greenhouse farms are located in several strategically chosen areas throughout the Kingdom. Where possible distance to market is kept at a minimum. The projects range from 4 to more than 12 hectares in size, totalling to a glasshouse surface of nearly 75 ha. All aimed at producing the highest quality of biologically responsibly grown vegetables and a variety of bedding plants. Below table and map show the locations of the 9 farms, two of which are new projects under construction:
| farm name | location | size | crops |
| --- | --- | --- | --- |
| Arrayyanah farm | Riyadh | 6 ha | Tomato, cucumber (mini and long) |
| Arrayah farm | Kharj | 5 ha | Tomato, cucumber, lettuce (hydroponics) , green beans, herbs, bedding plants |
| Arrayhanah farm | Kharj | 6 + 7.5 ha | Tomato, cucumber, cherry tomato, beef tomato |
| Azizia farm | Dhurma | 12 ha | Tomato, cucumber, sweet pepper, hot pepper, eggplant |
| Tabuk farm | Tabuk | 8 ha | Tomato, cucumber |
| Arragheeb farm | Kharj | 8 ha | Tomato, cucumber |
| Al Khair farm | Hufuf | 4 ha | Cucumber (hydroponics) |
| Al Maali farm | Qassim | 10 ha | Under construction |
| Belihad farm | Tebrak | 8 ha | Under construction |
[SLPLUS hide_search_form="true" city_selector="hidden"]